MODELS
VLM RDH - "Removable Die Holder"
For all our Models we have build a very simple holder so the standard
smaller still can be used.
The set contains of a simple steel block with attachment plates and hooks.
Easy to place without screws.
Models:
RDH VLMBN/DN
RDH VLMEN
RDH VLMFN
Standaard:
With 13mm slot
Optional:
60mm base die holder:
Other options on request.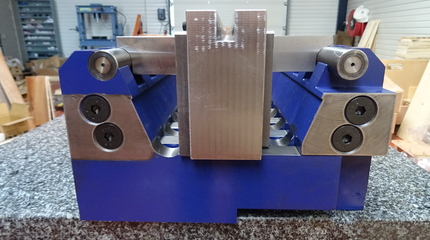 Download the technical data sheet